SEXXXY Sunday Newsletter No.39
The "I was too busy getting laid yesterday" Edition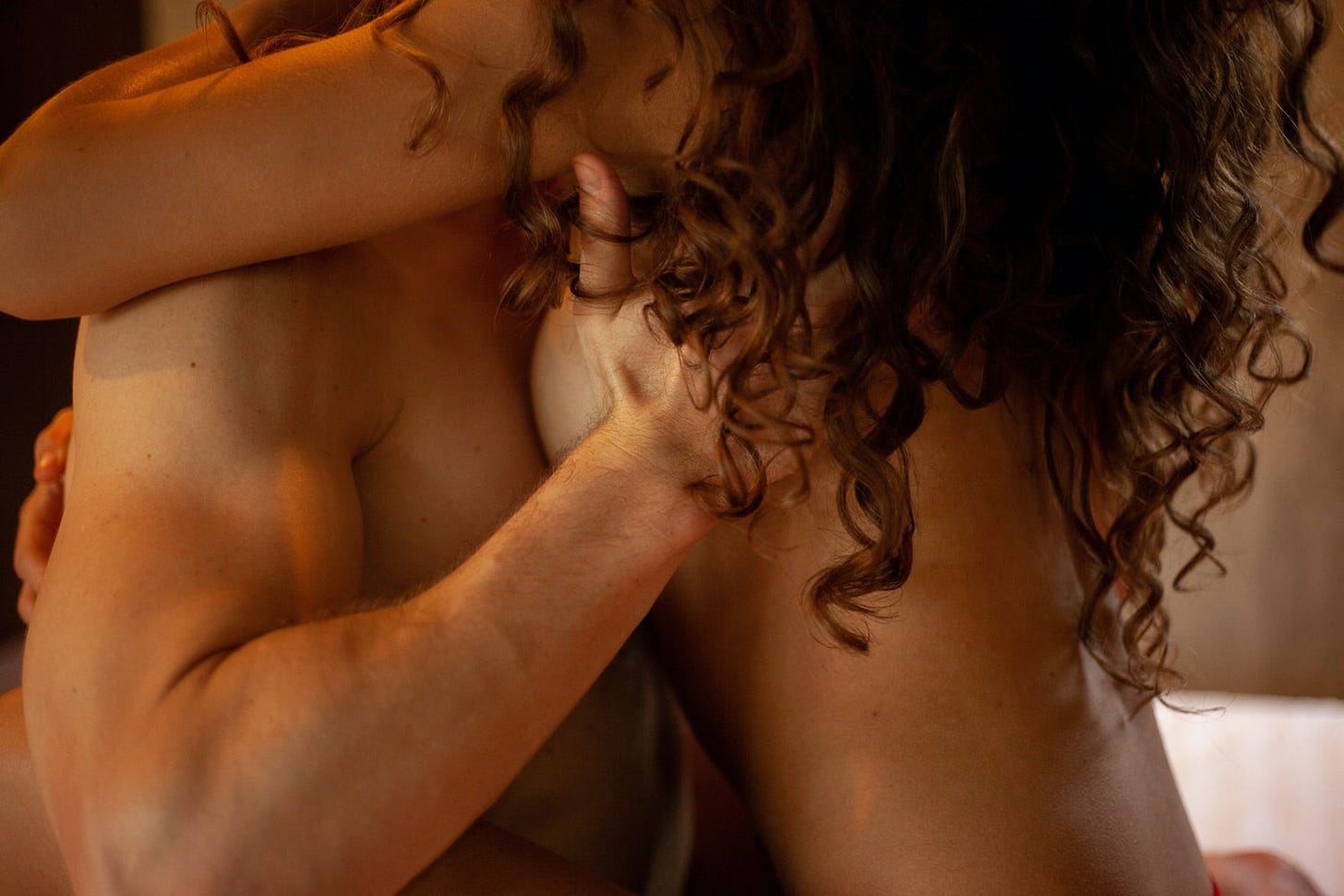 Hello, my lovely, Constant Readers!
I slacked off and didn't write anything yesterday so that I could spend the day with my partner and I think that was an excellent choice.
Writing about sex as much as I do, I need to have some once in a while to stay inspired, and long distance relationships are hard so I'll take it whenever and wherever I can get it.
In other news, I have been having a BLAST writing erotica each week, and you all seem to like it as well, so if you have any suggestions or story ideas for me just respond to this email and I'll see what I can do!
Without further blathering, here's what you may have missed from me this week:
With a little help from my friends and generous Ko-fi donations, I successfully funded a thrusting vibrator, and here's the story of how much I enjoy my new toy. Thanks, friends!
Some tips on how to keep it cool in (and out) of the bedroom this summer.
After two people asked me specific questions about how I got started here, I wrote a post explaining it all.
My newest erotica piece on Medium - written from the male's perspective!
Finding the perfect dildo for me was quite a journey, but I've almost reached my destination.
Remember, these are all "friend links" so you can share this email with someone who isn't a Medium member and they can enjoy the stories, too! You can also clap up to 50 times for each story to help spread my writing around!
Have a question or comment for me? I love chatting with my readers! Just hit reply to this email and type away!
---
Thank you SO MUCH for taking the time to read and clap for all of my stories - it's people like you, my Constant Readers, who are helping me make a living writing, and I couldn't thank you enough for letting me into your lives and your inbox!
Please bang that clap button to spread my work if you've enjoyed it, and don't forget to follow me on Twitter!
Reaaaaally like my writing? Feel free to "buy me a coffee" .
Have a sexxxy week, everyone!
XOXO…Meaghan